Frequently Asked Questions
What are the advantages of Runhood's innovative Power Station?
Runhood power station can swap the battery grace to the modular design. Moreover, the hot swappble battery technology ensure continued up-time for appliances even during battery swaps. You can enjoy twice or triple charging time, or even endless cycling time with enough battery modules.
What is capacity of the Power Station?
Runhood power station consists of 4 modules, with which you can have 3 products: a MINI Power Station of 80W/324Wh, a Super Power Bank of 256W/324Wh, and a Host Power Station of 600W/648Wh. By swapping the battery modules, you can easily extend your capacity to 1296Wh and even more. The swappable battery design can easily prolong of your use time.
Is it easy to recharge this Power Station?
Yes!There are as many as 4 ways to recharge: through HE600 or UE256 with Adapter, USB with type C, Car Charger, and solar panel. Wherever you are, there's always a way to recharge your Runhood Power Station.
First time on Indiegogo?
What is Indiegogo and how does crowdfunding work?
Indiegogo is a platform to fund ingenious, work-in-progress products and ideas. Although contributing to a campaign is not the same as purchasing a product, when you support a crowdfunding project, you help bring ideas to life!
Learn more.
How do I select a perk that interests me on this page?
On desktop, you'll see a list with all available perks on the right hand side of the page. Click on the perk you want, then click the "Get This Perk" button to be redirected to the payment page. If you're on a mobile device, scroll up to see all available perks.
How do I ask the project owner a question?
If you've already backed this campaign, you can leave a comment on the Comments tab, or send the project owner a direct message. Otherwise, you may be able to contact the project owner through their website or social media accounts.
Learn more.
Already contributed to this project?
Can I change the shipping address for my perk?
Can I change the item, or perk, I selected?
Can I ask Indiegogo for a refund?
Indiegogo does not guarantee that the perks offered by the campaigner will be produced or delivered and is not directly responsible for refunding contributions.
Learn more
about our Refund policy.
Select a perk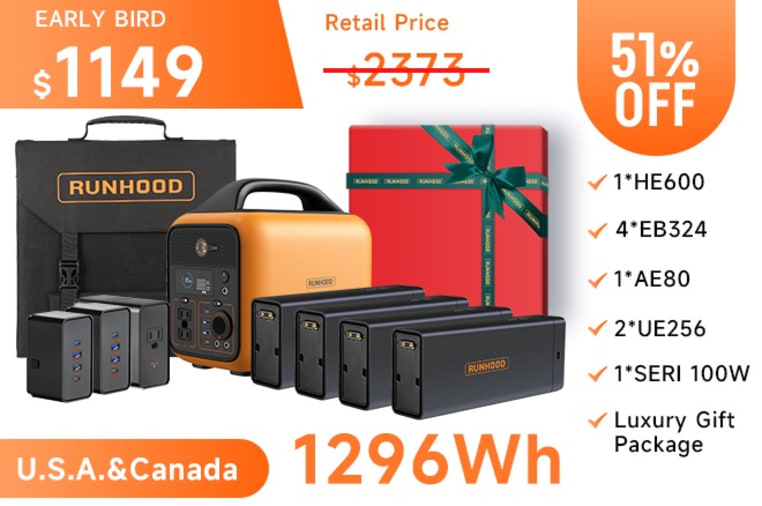 Runhood Family Super Combo
$1,149 USD

 
$2,373 USD

 
(51% OFF)